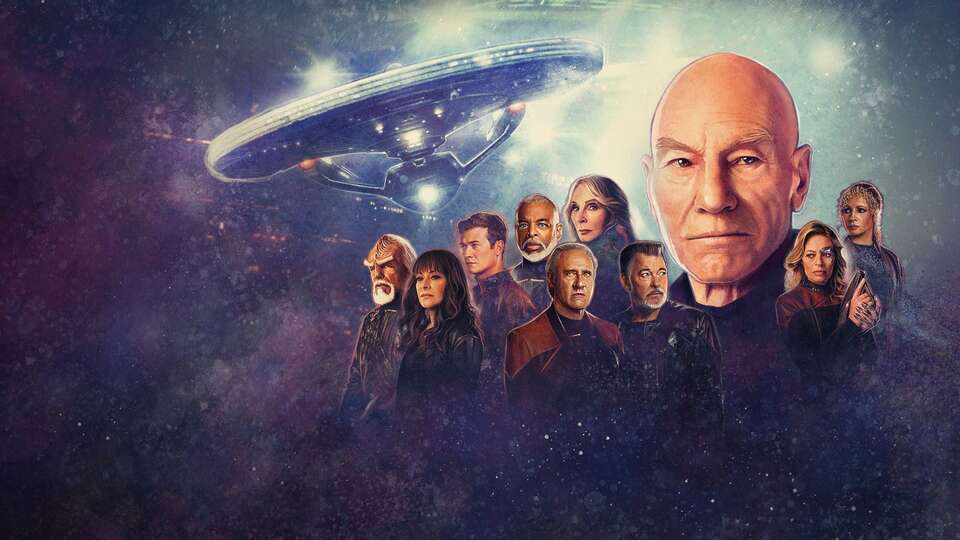 Get ready, Trekkies, because Paramount may be beaming the final two episodes of "Star Trek: Picard" into a theater near you next week. According to an exclusive report from Variety, the final two episodes of "Picard" will be shown for free on 10 IMAX screens around the country, one day ahead of the series finale on Paramount+.
The free screenings will take place on Wednesday, April 19 at IMAX locations in Atlanta, Dallas, Los Angeles, New York, Orlando, Phoenix, San Francisco, Seattle, and Washington, D.C. And, most excitingly, these screenings will be free to attend.
Starting Wednesday, April 12, fans in these cities can head to startrekpicardfinalescreenings.com to register to receive free tickets. The screenings will offer free concessions, as well as a live Q&A session from Los Angeles that will be streamed to the other participating cities. Stars Patrick Stewart, LeVar Burton, Michael Dorn, Jonathan Frakes, Gates McFadden, Brent Spiner, and Jeri Ryan, and executive producers Alex Kurtzman and Terry Matalas will be available during the Q&A.
"Star Trek: Picard" finds the iconic starship captain at a different time in his life. He thinks he's left interstellar adventure behind him, but a cryptic message from an old friend starts him on a journey that will alter his destiny, and potentially that of the Federation, forever. Picard must assemble old allies and face challenges he's never dealt with before in this final season of the show.
Paramount has used theatrical screenings to promote some of its biggest shows before. The fifth season premiere of "Yellowstone," as well as the series debut of "Tulsa King," were shown in theaters in November a few weeks ahead of their premieres on Paramount Network and Paramount+, respectively.
It's been an anxious time for some Star Trek fans. As the company is preparing to wind up its final season of "Picard" and release the last installment of "Star Trek: Discovery" in 2024, the only live-action Trek series with a confirmed future was "Star Trek: Strange New Worlds" until recently. But at the end of March, Paramount confirmed it was developing a new series set at Starfleet Academy, which helped alleviate the fears of some that Trek would be left behind in Paramount's focus on franchises.